Quarantine: a sign of the times.
If we learned anything from 2020, it was to be FLEXIBLE! As many of you already know, my family has had to quarantine, and that means plans had to change.
We have decided to postpone the reopening of the shop until the end of this week (Irene will be there Friday and Saturday), which means that our FQ celebration will have to wait until next week.
Fat Quarter Tuesday is now scheduled for 2/23.
The Timeless with a Twist Class will be starting the March 1st! If you're considering learning the techniques for putting together this lovely quilt, get in touch with us soon! Class registration closes on Friday.
Irene's Timeless quilt uses fabrics from the "Gratitude and Grace" line by Kim Diehl, available at the shop.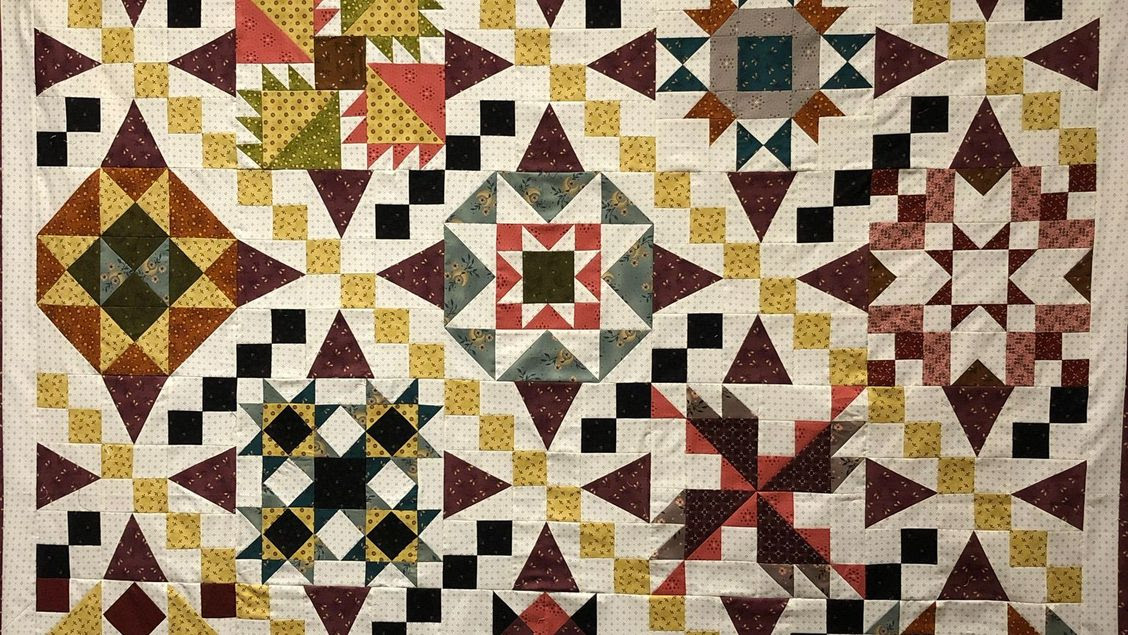 Thanks so much to all of you who have reached out with prayers and well wishes for our family! We are fortunate that the worst part of our experience so far is the inconvenience of quarantine, it means a lot to know you're thinking of us.
I'm looking forward to getting back into the swing of things next week, and hope to see many of you at the shop for FQ Tuesday!!
See you soon,
Tara